Actual interest rates and APR's may vary based on credit history.
Assumptions

Western Security Bank, Division of Glacier Bank
866-238-4917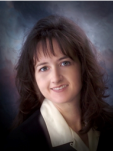 Debbie Sokoloski
Mortgage Loan Originator
1546 Main Street
Billings, MT 59105
Office: 406-238-8896
Fax: 406-238-8885

Email: dsokoloski@westernsecuritybank.com
Business Hours: 8am - 5pm Monday - Friday
The world of real estate finance has never been more intimidating and confusing for customers looking to purchase or refinance their home. I hear over and over again how maybe someone should have started the prequalification process a little earlier but put it off because of the paperwork involved. Let me take the frustration and fear out of the process for you. I will work hard to make your transaction as smooth and stress free as possible. At the same time, I will ensure your needs are met by finding the best product and program that helps you attain your individual financial goals whether you are a first time buyer, purchasing an expansive dream home, or simply looking to refinance. Read more about Debbie...
Western Security Bank Benefits

Ready to close on your mortgage quickly?
Apply Online! Use this simple application to get your mortgage approved in minutes!
Still want to have personal assistance?
You can call or e-mail me to answer any of your questions or to ask for advice.
Free Pre-qualifications
I offer free pre-qualifications, so you can shop for your home knowing that you can afford the mortgage.
Confused about which program to choose?
I offer a variety of loan options to choose from including fixed rate mortgages and adjustable rate mortgages. I offer easy to understand explanations of each program on the site and I am always just a call or e-mail away!
NMLS Registry Number – 716649